Sweethope Lough, part of the Ray Estate, is a renowned stillwater located in the Northumberland hills.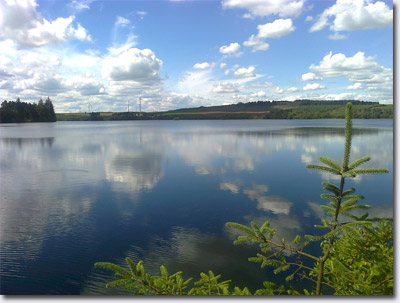 ---
For information on fishing at Sweethope please contact Chris at 01830 540349 or 077665 90319 or e-mail: c.slack@sweethope.co.uk
---
Sweethope's two lakes, the Great Lough of 140 acres and Little Lough of 12 acres, are the headwater of the Wansbeck River which cuts its scenic way to the North Sea through some of Northumberland's prettiest scenery.
Two well equipped holiday cottages are located on the southern bank of the Little Lough, and a five-pitch caravan site on its north bank.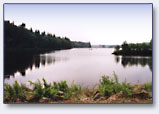 Over the last 55 years or so Sweethope has enjoyed an enviable reputation as being one of the region's best trout fly fisheries. Popular with anglers of all ages, Sweethope has also been a busy venue for charity and fund-raising events including its annual challenge competition for anglers with disabilities. Sweethope is also proud to have been chosen as the venue for many local and national angling clubs, numbering over 30 clubs per annum in recent years.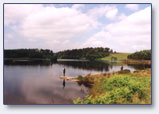 At Sweethope, there are indoor toilet and shower facilities available for use. In recent years we have been working with our partners to allow more "Water Activities" such as open water swimming, canoeing, stand-up paddle boarding, raft building and climbing. Currently these are organised by our partner H2O Trails (Please click to enquire). We must however stress that we do NOT prmit any unathorised acticities at any time or under any circumstances.
Latest news from Sweethope's Instagram page